From Exposure to Human Health: New Developments and Challenges in a Changing Environment
Dates: September 25-29, 2022
From Exposure to Human Health: New Developments and Challenges in a Changing Environment, will promote information sharing and facilitate discussion on exposure sciences and related fields in the context of the environment, especially how we can better understand and respond to the complex and multidisciplinary issues in exposure and environmental health through sciences and policies.
Important notes for your annual meeting planning:
The Technical Organizing Committee is planning a

Tour of Lisbon Adventure

.  Be sure to check out the details including transportation, tour and dinner!  There are limited spots available.
The Diversity Committee is hosting a

Women's Networking Event sponsored by Bayer

.  An additional fee is required.
There are

Pre-Conference Workshops

scheduled virtually and in-person.  Be sure to check it out and register today!

NOTE:  The Co-Chairs and the TOC are scheduling over 400 oral presentations.  The tentative schedule will be posted soon!
There are some new registration options available.  For those who cannot travel to Lisbon, there is a virtual meeting opportunity that is limited in content.  For those who cannot attend the entire week in-person, there is a one-day registration option for you!  Check it out!
Check out the preliminary schedule for the meeting.  This is a schedule-at-a-glance!  There will be many educational presentations and professional development opportunities throughout the week.
The Plenary Speakers have been announced!  There is an exciting line-up of renowned and accomplished professionals in the field of exposure science.  Check it out.  
Learn more about 
Lisbon, Portugal
 and the amazing cultural experience the area has to offer.
Schedule, Special Events and More
The tentative schedule for the meeting will be released as soon as possible.  The TOC has over 400 presentations to schedule.  They are working hard to ensure it is a lively and meaningful schedule!
#ISES2022 will be an inspirational and educational experience for you and your colleagues in the field of exposure science.
Our Annual Meetings bring together hundreds of leading environmental and health experts from around the world, including representatives from academia, government, the private sector and non-governmental organizations.
There will also be plenty of networking and entertainment throughout the week.
NOTE:  These special events and networking opportunities may have additional fees.  Please add them to your registration when you register for the Annual Meeting.
Plan to join us for these extra events:
The Tour of Lisbon
The Tour of Lisbon will be your unique and customized tour of the great community of Lisbon.  All registrants will tour the city from the unique perspective of a TukTuk.  This four or six seat transportation style is the best way to see the city and experience a custom tour of the area.  
The transportation tour will end at the Castelo de São Jorge.  Castelo de S. Jorge is now a place where you can enjoy our heritage, get to know a little about Lisboa's History at the Permanent Exhibition, explore the traces of the Moorish neighbourhood dating back from the 11th century at the Archaeological Site, discover yet unseen sights over the city on the Camera Obscura, stroll across the gardens and the belvederes, take a break at the Café do Castelo.
Next, registrants will experience a unique dinner at Zambeze. This restaurant has one of the most amazing views through the Tagus River.  Dinner will start with a Welcome Drink while it will be possible to enjoy the Lisbon' sunset. The dinner will include appetizers and drinks and will finish with exquisite Portuguese cuisine.  Social hour and dinner will be at the restaurant that overlooks some of the beautiful scenery of Lisbon.  Please take note to bring your favorite walking shoes or comfortable shoes so you can fully experience the historic cobblestone community of Lisbon. 
Date:  Tuesday, 27 September
Transportation/Tour/Dinner:  $100
Dinner only:  $75
Castelo de São Jorge – A bit of history
Built in the mid-11th century, during the Moorish period, this fortification is situated in the area most difficult to access at the top of the hill, making use of the natural slopes to the north and west. The purpose of the castle was to house military troops and in case of siege, the elite who lived in the alcáçova (citadel). Unlike most European castles it was not meant as a residence. It still retains eleven towers, the most outstanding being the Torre de Menagem (Tower of the Keep), Torre do Haver ou do Tombo (Tower of Riches or Trumbling Tower), Torre do Paço (Tower of the Palace), Torre da Cisterna (Tower of the Cistern) and the Torre de São Lourenço (Tower of St. Lawrence) located on the hillside. Ruins of older structures and a cistern still remain in a second courtyard. Also found here is a small door on the northern wall called the Door of Treason which allowed secret messengers to enter or exit when needed.
Women's Networking Event
sponsored by Bayer
Join your fellow exposure science colleagues for an energizing ISES Women's Networking Event (WNE)! WNE is a vibrant event to meet other women and colleagues who represent marginalized gender identities in the exposure sciences. We will discuss unique career, workplace, and work-life balance challenges women and colleagues who represent marginalized gender identities face in a safe and small group environment. This will be a tremendous opportunity to network  with some of the most influential and instrumental leaders in the field of exposure science from around the world!  Registration required, includes beverages and appetizers.
Date:  Monday, 26 September
Fee:  $30
Europe Chapter Social
sponsored by BAuA
The Europe Chapter is your host for this social activity.  The Europe Chapter has reason to celebrate and is looking forward to honoring many of the inaugural board members who have established this chapter and started a great tradition of European Exposure Science. Join us for a small celebration!  There will be great options for networking, but also for fun. Registration is required!
Date:  Wednesday, 28 September
Fee:  Complimentary
Registration
Exhibitors & Sponsors
Pre-Conference Workshops
About Lisbon
Marina Almeida-Silva
Dr. Almeida-Silva received the Environmental Health degree from Lisbon School of Health Technology (ESTeSL) in 2010. In 2016, Marina received the Ph.D. degree in Environmental Sciences by TUDelft. She is currently Assistant Professor in Lisbon School of Health Technology (ESTeSL), Lisbon, Portugal and Member of Coordinator Commission from Health and Technology Research Center (H&TRC).
Susana Viegas
Dr. Viegas is professor and researcher in National School of Public Health, Public Health Research Centre from NOVA University of Lisbon. Susana Viegas has a PhD in Public Health (National School of Public Health) and also an academic background in Toxicology (Surrey University), Occupational Health (Lisbon University) and Environmental Health (Lisbon School of Health Technology).

Prof. Viegas lectures on Environmental and Occupational Health and coordinates several research projects on occupational toxicology, exposure assessment (using air and surfaces monitoring and biomonitoring tools) and risk assessment.
Urs Schlüter
Dr. Urs Schlüter is head of the unit Exposure Scenarios at the Federal Institute for Occupational Safety and Health (BAuA) which is the German Competent Authority for the REACH and Biocides regulations. He leads a unit of 20 scientists and engineers who perform the regulatory exposure assessments for workplaces in the framework of the European REACH and the Biocides regulation. Urs Schlüter is a chemist by training who studied at the universities of Dortmund, Münster and Raleigh (NC).
Technical Organizing Committee
Miguel Brito
Lisbon School of Health Technology (ESTeSL)
Marlene Dietz
Federal Institute for Occupational Safety and Health (BAuA)
Rima Habre
University of Southern California
Dorothea Koppisch
Institute for Occupational Safety and Health of the German Social Accident Insurance (IFA)
Jessica Meyer
Federal Institute for Occupational Safety and Health (BAuA)
Wouter ter Burg
National Institute for Public Health and the Environment (RIVM)
Devan Campbell
University of Georgia
Christine Ekenga
Emory University
Stefan Hahn
Fraunhofer ITEM
Donghai Liang
Emory University
Andrea Spinazze
Università degli Studi dell'Insubria
Kai Zhang
University at Albany, State University of New York
Alison Connolly
National University of Ireland Galway (NUIG)
Karen Galea
Institute of Occupational Medicine (IOM)
Peng Gao
University of Pittsburgh
 
James Hanlon
Institute of Occupational Medicine (IOM)
Lisa Melnyk
United States Environmental Protection Agency (EPA)
Jan Urbanus
Shell
Dr. Andrea Baccarelli
Leon Hess Professor, Chair of Environmental Health Sciences, Columbia University


Country
United States



Date Presenting
Tuesday


Description
Development of New Epigenomic Biomarkers to Aid in Identifying the Impact of Environmental Exposures on our Bodies
Dr. Mary Schubauer-Berigan
Head, Monographs Programme, International Agency for Research on Cancer


Country
France



Date Presenting
Wednesday


Description
The IARC Monographs Programme of Cancer Hazard Identification
Dr. Yuri Bruinen de Bruin
Project Manager, EU-OSHA


Country
Netherlands



Date Presenting
Monday


Description
The European Exposure Science Strategy with a roadmap 2020-2030
Dr. Bertrand Tchanche Fankam
Assistant Professor, Alioune Diop University


Country
Senegal



Date Presenting
Thursday


Description
Air Pollution/Quality Monitoring
Dr. Chris Frey
Assistant Administrator for Research and Development and EPA Science Advisor, U.S. Environmental Protection Agency


Country
United States



Date Presenting
Tuesday


Description
Opportunities for Exposure Science to Inform Decisions at the Nexus of Climate Change and Environmental Justice
Dr. Heli Miriam Hollnagel
Lead Scientist and Regulatory Toxicologist, Dow Europe


Country
Switzerland



Date Presenting
Thursday


Description
Exposure science in chemicals regulation
Dr. Mai Anh Luong
Associate Professor, Deputy Director, Health Environment Management Agency, Ministry of Health of Viet Nam


Country
Vietnam



Date Presenting
Wednesday


Description
Occupational Health in Vietnam, Challenges & Opportunities for Collaboration
Dr. Paul Scheepers
Associate Professor, Radboudumc


Country
Netherlands



Date Presenting
Monday


Description
The European Exposure Science Strategy with a roadmap 2020-2030
Dr. Elke Schneider
Senior OSH and Policy Expert, Directorate, EU-OSHA


Country
Spain



Date Presenting
Monday


Description
EU-OSHA¬Worker exposure survey on cancer risk factors at work
Dr. Carla Viegas
Professor and Researcher


Country
Portugal



Date Presenting
Sunday


Description
Microbiologic exposure assessment in different occupational and indoor settings
Hotels
4 Stars
MELIA LISBOA ORIENTE
Avenida Dom João II, Lote 1.16.02 B
1990-083 Lisboa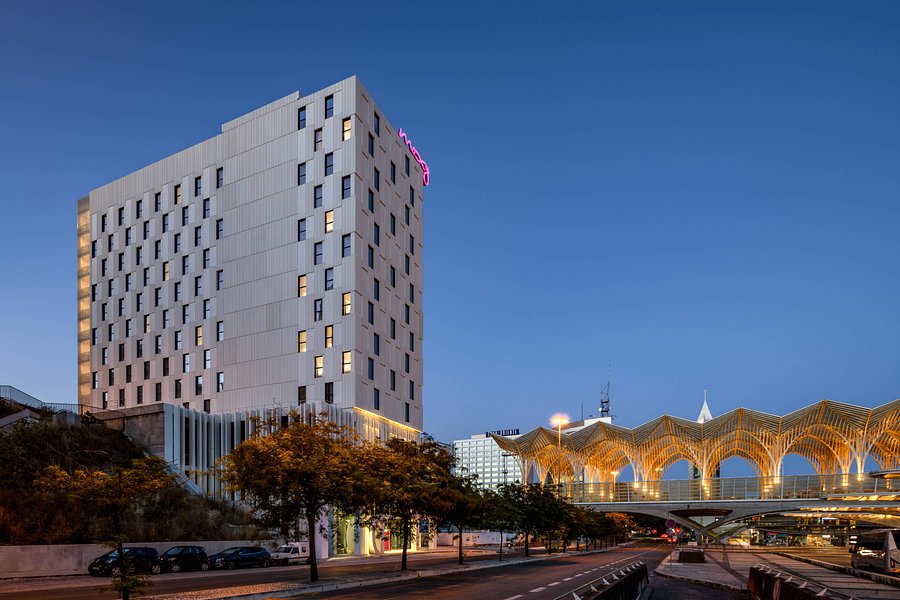 3 Stars
MOXY LISBOA ORIENTE
Av. Aquilino Ribeiro Machado 10
1800-399 Lisboa